The Visual Gospel and The Gospel Tool
Knowing the Gospel is key to being a disciple of Jesus. As we seek to grow as disciples who make disciples, we have created two related tools to help us all grow as and make disciples.
The Visual Gospel overview, statements, & scriptures:
The Visual Gospel is a visual tool which presents a summary of the Gospel in picture form. This is a tool that we hope can be used to easily remember and share the Gospel story, which we find through all of Scripture.
Click here to download the PDF of the Visual Gospel.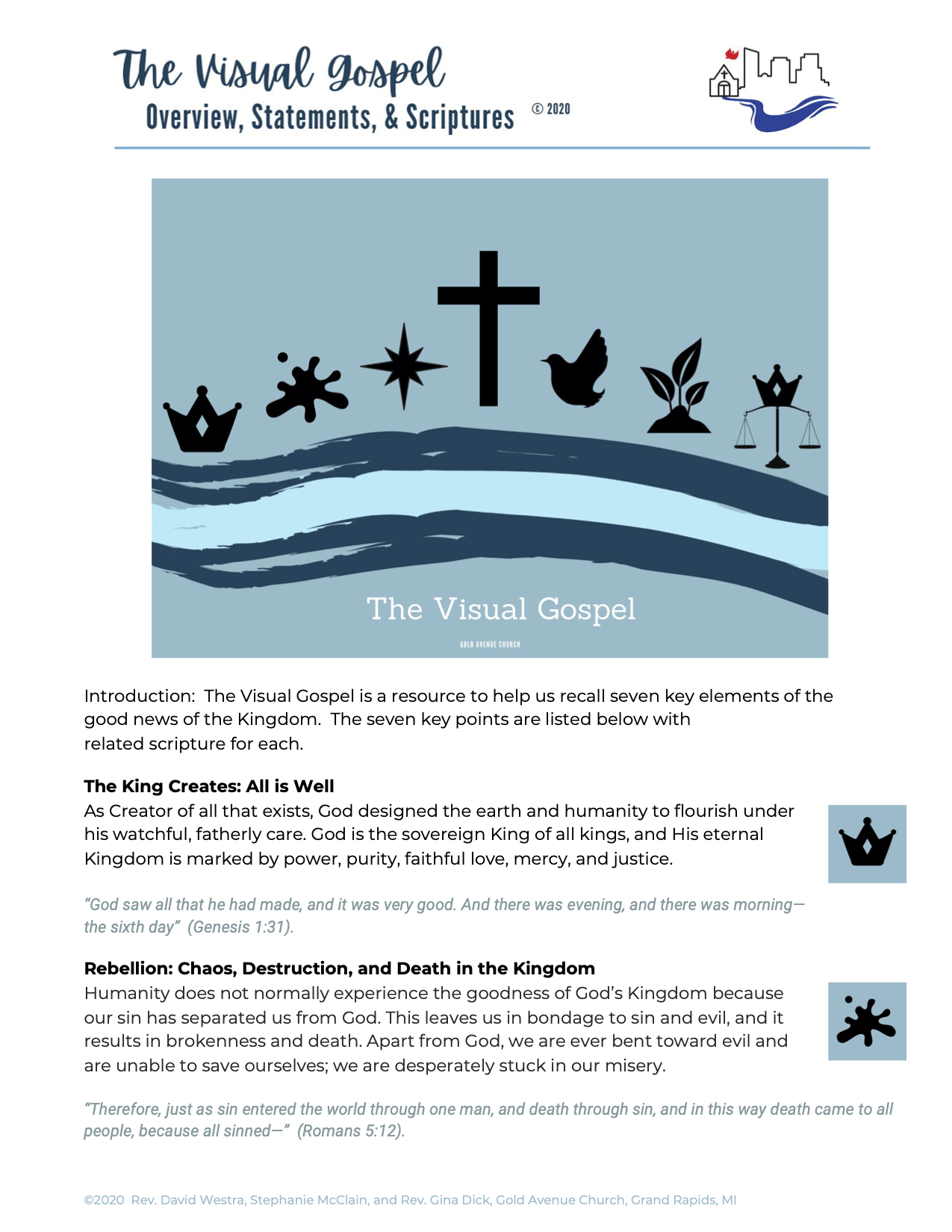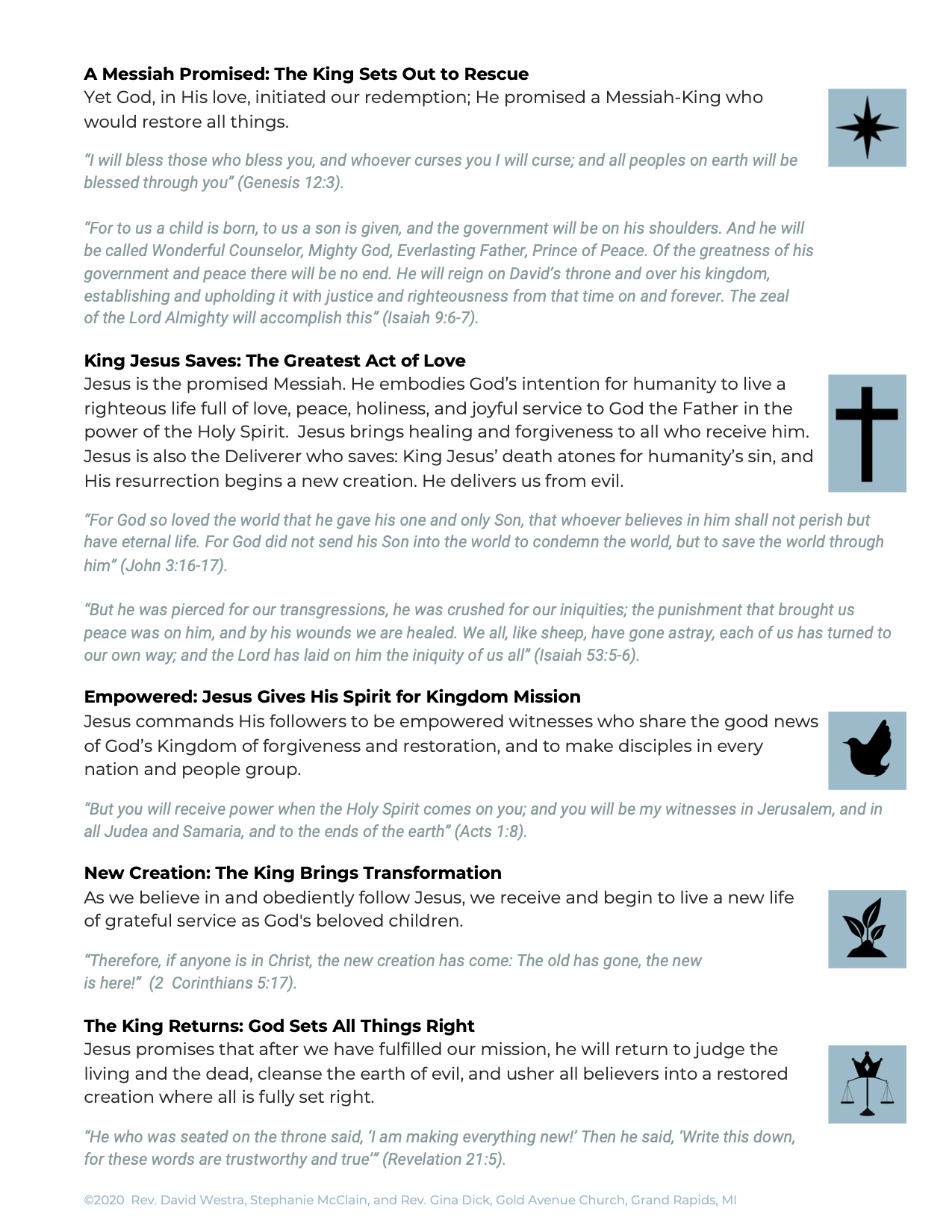 The Gospel Tool (40 Thought Units).
We have also developed a more in depth discipleship tool that we call The Gospel Tool. Our current sermon series is written in connection to and alongside this tool, and Discipleship Groups at Gold Avenue Church are working through 40 lessons that go along with the sermons and the Gospel Tool. These sermons can be found here: Gospel Tool Sermons. The accompanying sermons are numbered to correspond with the numbers found in the various paragraphs of the Gospel Tool.
Click Here to download the PDF.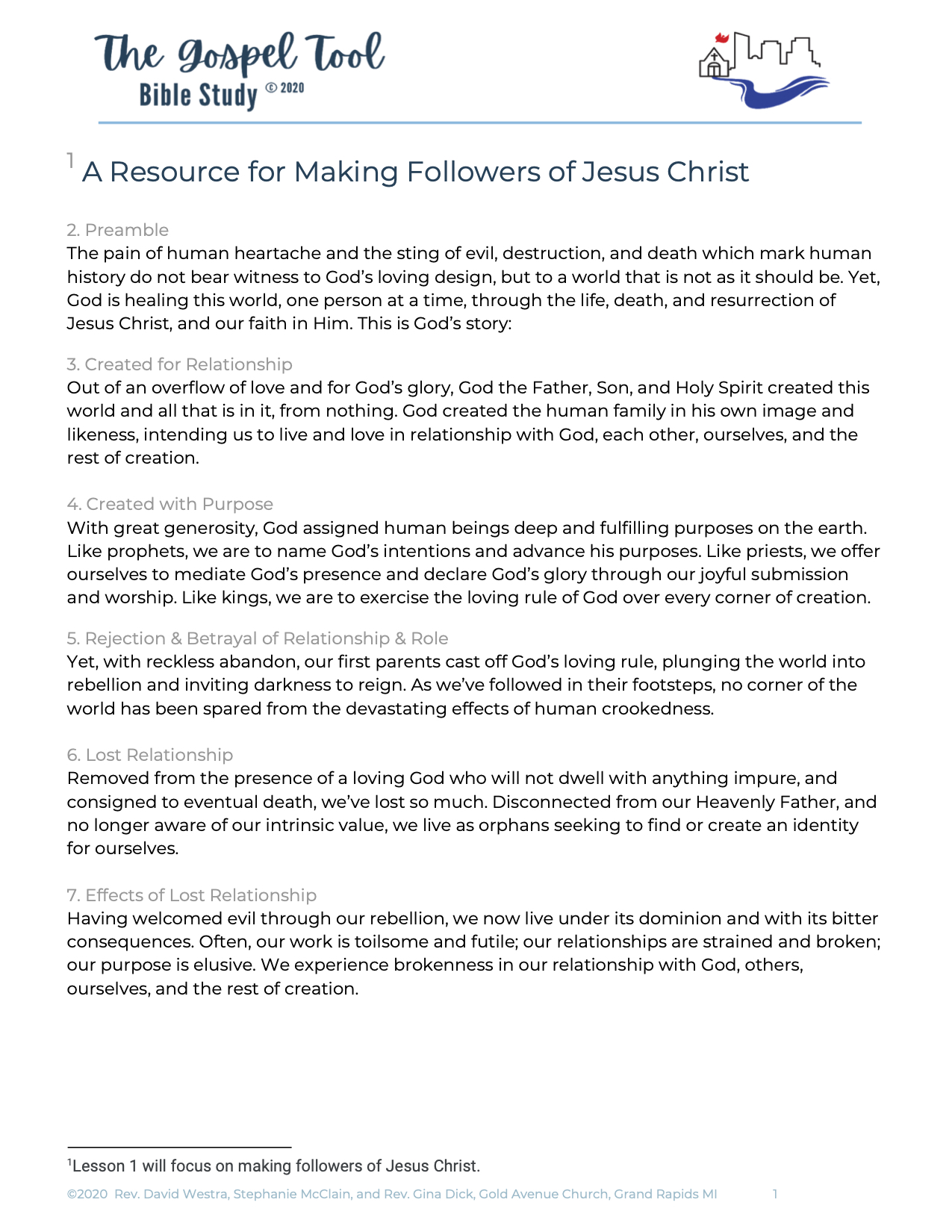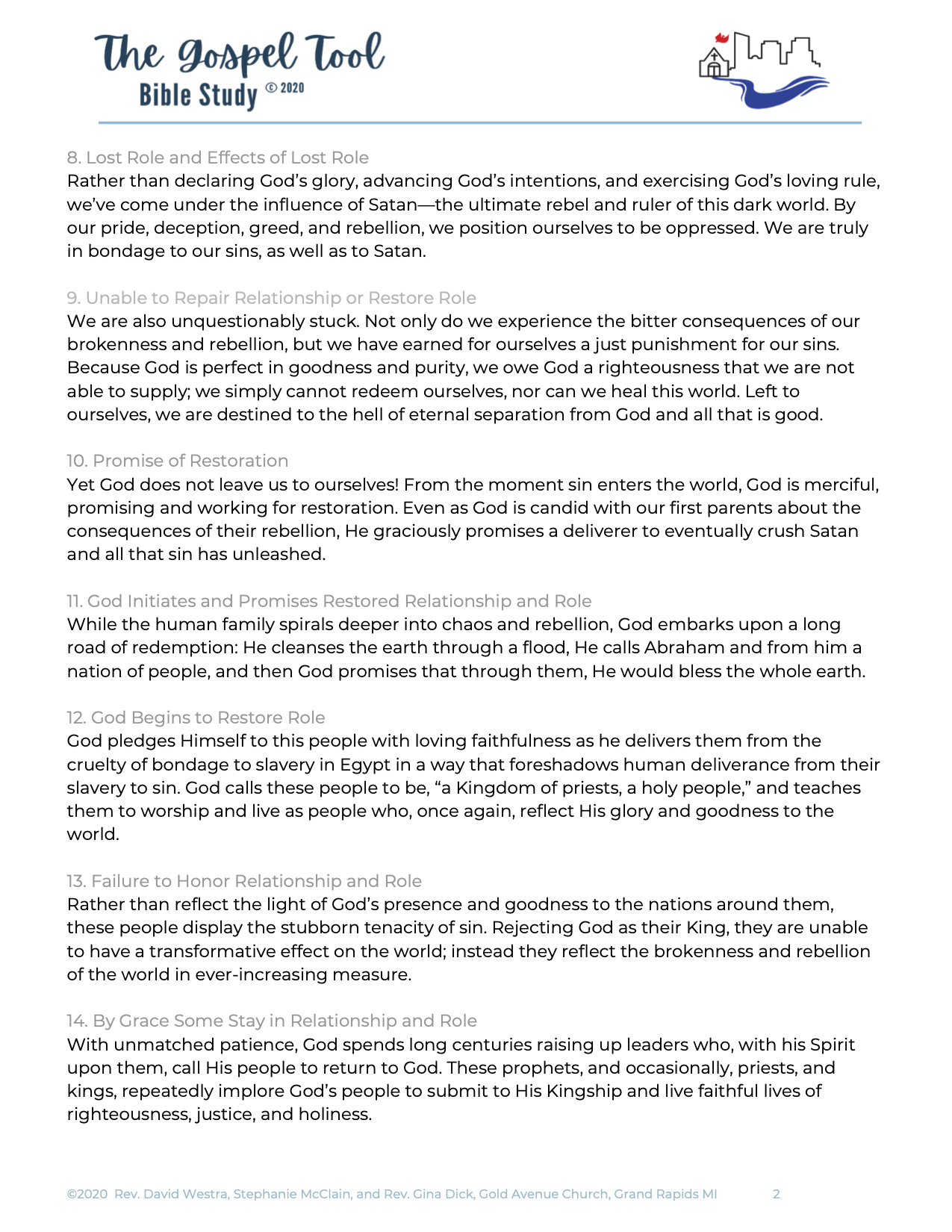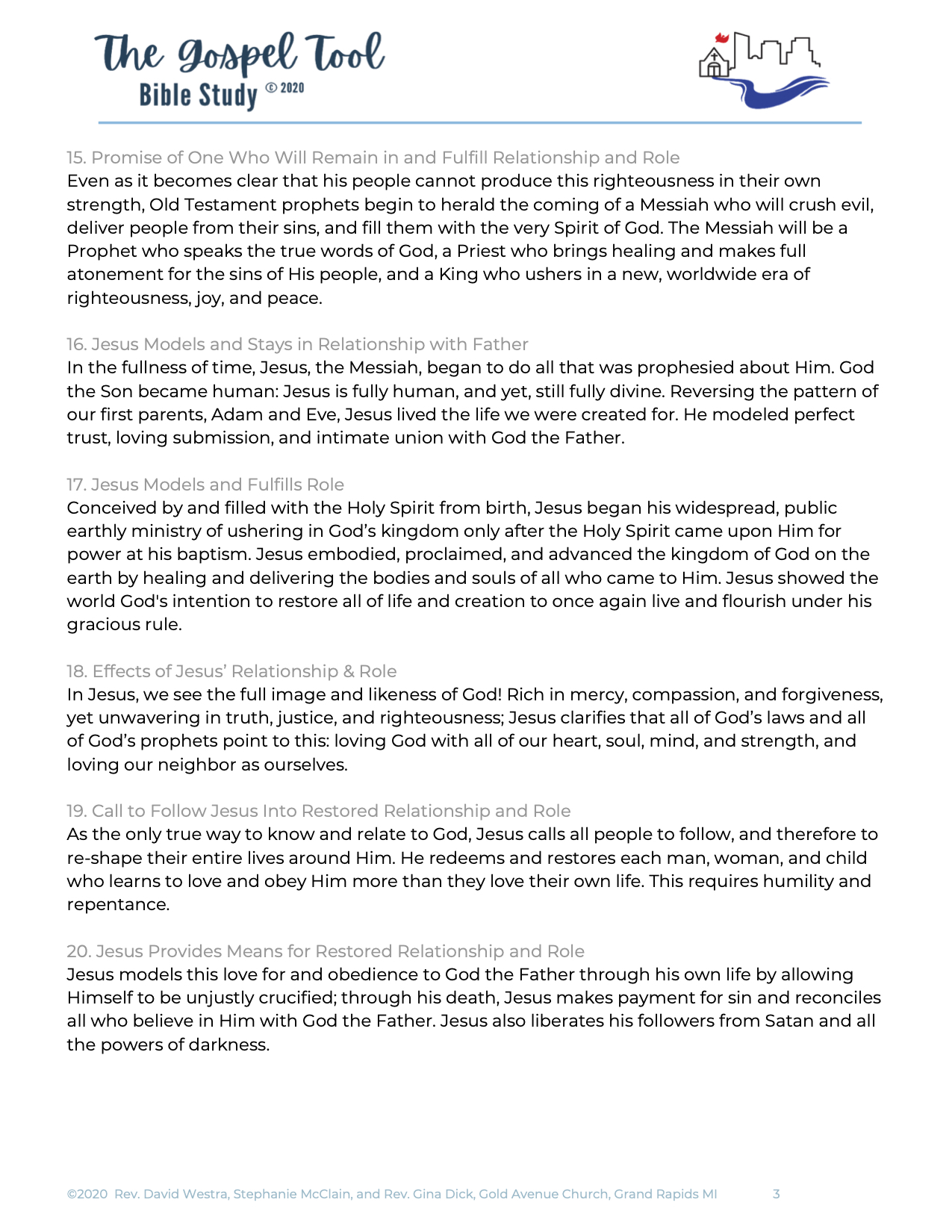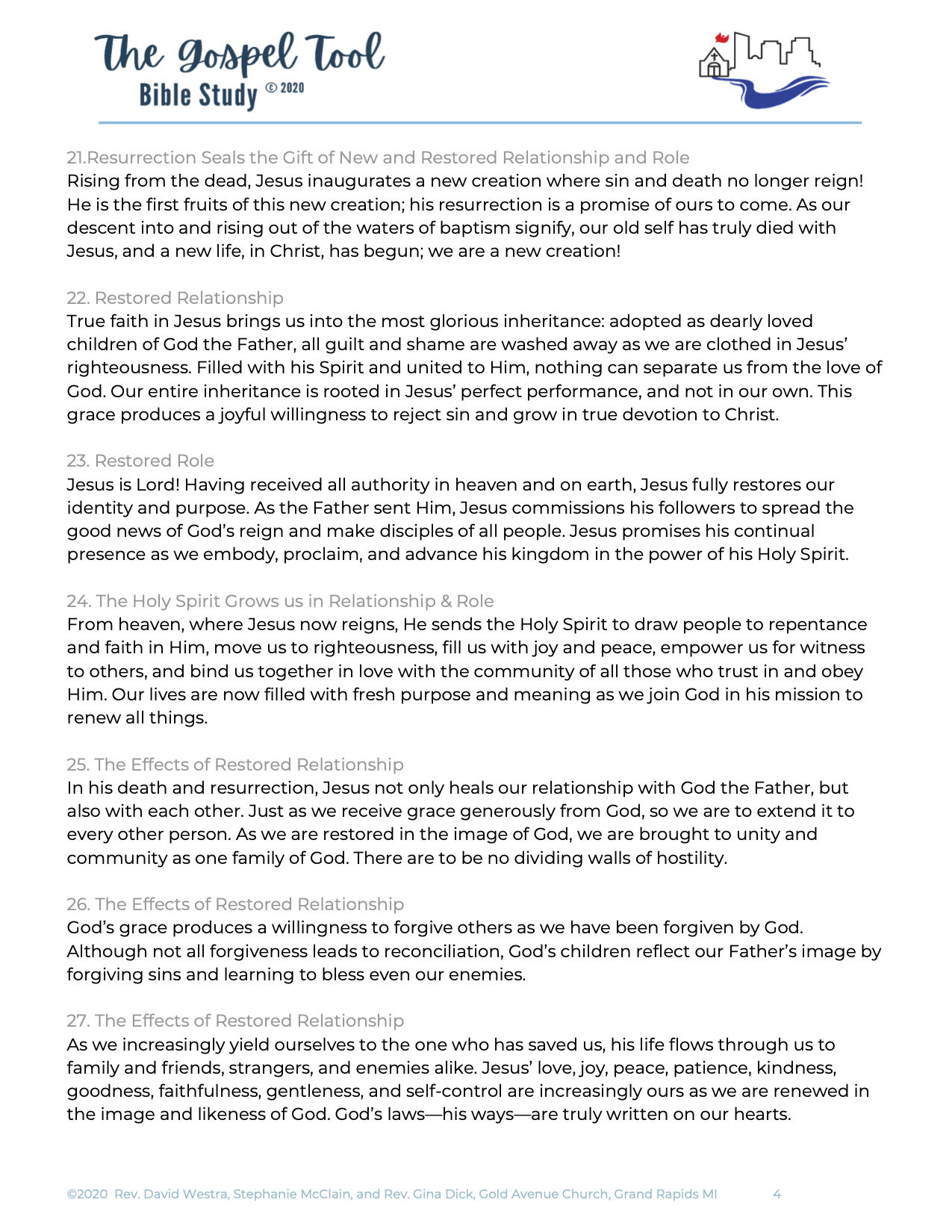 0
0
Mark Essenburg
https://gospeltool.org/wp-content/uploads/2023/04/GT-WEB-LOGO-300x138.png
Mark Essenburg
2021-01-14 13:00:52
2021-01-14 13:00:52
The Visual Gospel and The Gospel Tool